Blog 5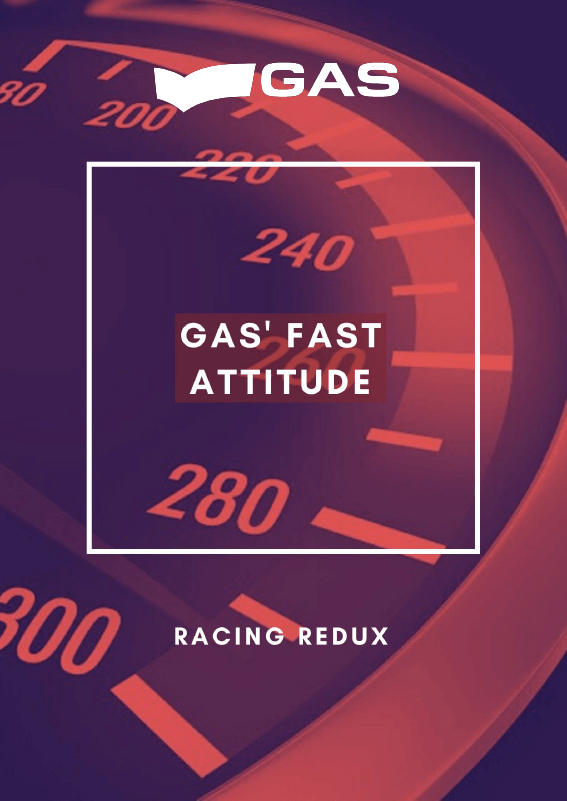 Since 1998, GAS has been one of the main sponsors of the Repsol Honda team for the MotoGP World Championship.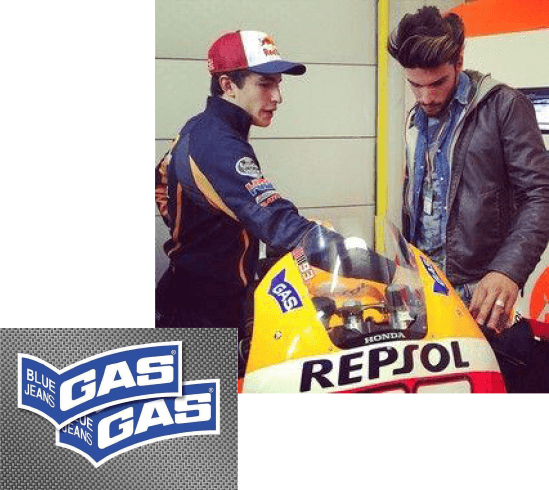 GAS' affinity with this sport is really strong. The two wheels
and denim combination have been inseparable since the era of iconic "rebels". Marlon Brando, James Dean and Steve McQueen are the everlasting style-icons for all denim addicts.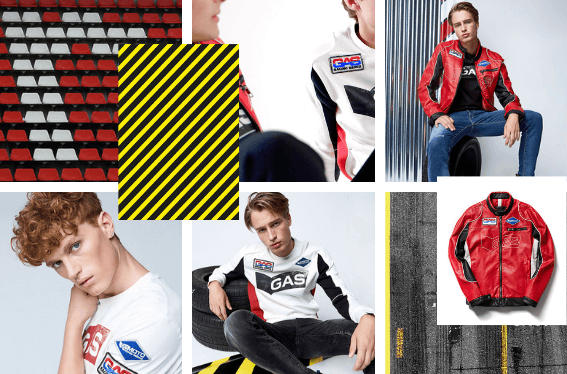 It is one of the most popular sports among GAS' consumers, in age and spirt. Above all it's a world with which GAS and its founder share most of their fundamental values: passion, determination, ability to challenge your own limits and a pinch of lucid folly.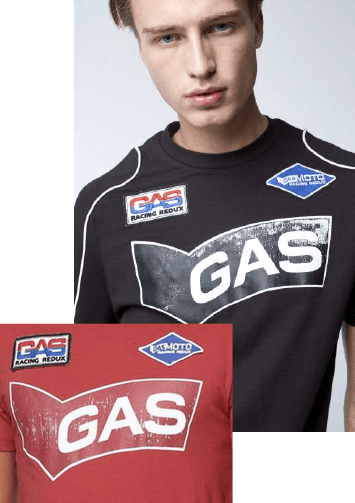 The Racing Redux collection of GAS is all about the thrill and adrenaline. The colours, patterns & strong logos are all designed to give you that sporty look.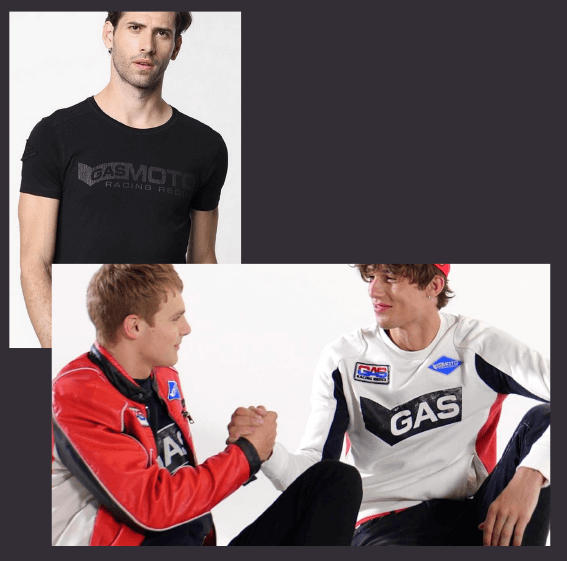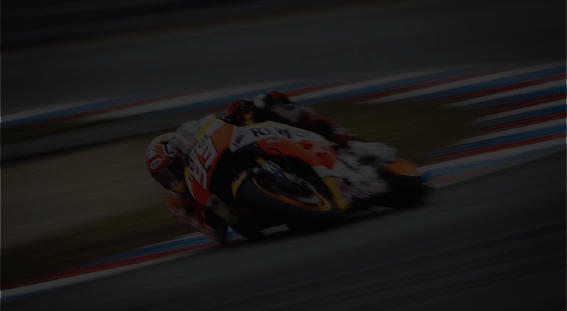 Did you know? GAS is an acronym for Grotto
Abbigliamento Sportivo (Grotto Sportswear) and was also the nickname of it's founder, Claudio Grotto.